CATERING
from OUR PLANT BASED KITCHEN

WHAT WE OFFER
With over 50 years of experience, we fuse culinary influences from around the world to produce bold, modern flavours and deliver high quality plant-based food for events.
We've put together a standard menu for a standard buffet, as below.
Savouries & Salads—£7.95pp (+VAT when delivered*)
Savouries Only—  £5pp-£6pp (+VAT when delivered*)
*delivery available with extra delivery fee
 ALL VEGAN FRIENDLY.
SAVOURY SELECTION (choose 3 for £5pp or choose 4 for £6pp)
– Spinach and Vegan Feta Spanakopita (Filo Parcels)
– Sweet Potato and Red Onion Frittata (no gluten ingredients)
– Mushroom & Sage Vegan Sausage Rolls
– Spicy 'Chorizo' Sausage Rolls
– 'Cheesy' Polenta Squares (no gluten ingredients)
– Mumbai Triangles (Curried Pastry Parcels)
– Spicy Chickpea Sausage Rolls
– Chilli 'Cheese' Wraps
– Smokey Veg Wraps
– Smokey 'Cheese & Ham' Ciabatta Reuben Sandwiches
+ SELECTION OF SALAD (£7.95pp with 3 savouries)
Typically includes all of the following:
– Potato Salad in Vegan Mayo with Capers & Chives
– Quinoa, Black Beans & Roasted Butternut Squash
– Spicy Pickled Red Cabbage
– Naked Leaves and Crunchy Garden Veg
---
ADD CAKES OR FRUIT
Bitesize Portions of  Chocolate & Pecan Brownie and Almond Lemon Drizzle Cake—£3.25pp
Fresh Fruit —Grapes, strawberries, orange segments and melon—£2.50pp
---
Consumables – Plates, Cutlery, Napkins – 50p/pp
If you have any questions, feel free to contact us to discuss this – catering@8thday.coop or 0161 273 4878
*some items may be different than written in the brochure as we constantly review the best ways to provide eco, vegan catering. 
FULL CAKES!
BESPOKE ROUND CELEBRATION CAKE – from £30 (cuts into 14 slices)

As well as baking in our own kitchen, we work with local bakers to provide bespoke celebration cakes.
Please note that decoration may cost extra or if its something a bit special or complicated and delivery available with extra delivery fee
As a bit of inspiration, here's some popular flavours:
Midnight Expresso Mocha Cake
Victoria Sponge Cake
'Big Blue' Chocolate & Blueberry Cake
Mint Chocolate Cake
Apple & Cinnamon Cake
Lemon & Poppy Seed Cake
Pecan Latte Cake
Chocolate Orange Cake
Chocolate & Cherry Stiped Cake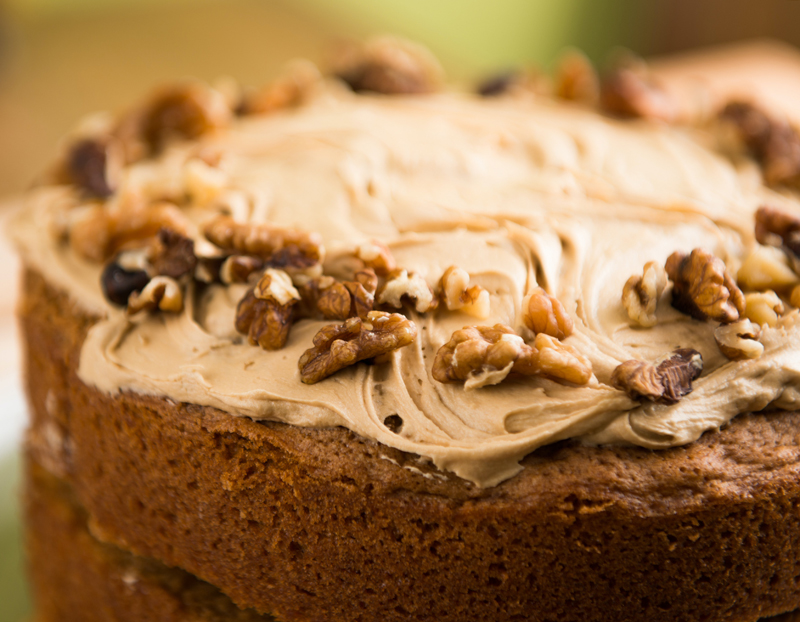 WHAT MAKES IT ECO?
Aside from being plant based, our food is delivered by eco-friendly bikes, we use local bike delivery services whenever possible. The packaging we use is mostly compostable or we use recyclable and/or reusable materials, wherever possible; even the cutlery isn't plastic!
DELIVERY OR PICK UP?
Dependent on your location, we can deliver to you, using local bike delivery services where possible, taxi or drive it to you ourselves. If you opt for delivery, VAT will be added, as well as a delivery charge.
You can also collect from us at 111 Oxford Rd, Manchester, M1 7DU for no charge.
Please note that we request that invoices are paid up to 48hrs before delivery or collection.
If you want to make a catering enquiry or have any questions, feel free to call us on 0161 273 4878 (option 3) and ask for Kevin, or email us at catering@8thday.coop

HIRE SPACE IN OUR CAFE?
Need space for hire in Manchester? Our café can be hired between 8-10am and after 4.30pm. Whether it's a team meeting, yoga class, crafting and cake, film night, guest talks, we can adjust the space to fit your needs. We can provide refreshments, full catering and café/bar service. If you have any questions or enquiries please get in touch by calling us on 0161 273 4878 (option 3) and ask for Anna or email cafe@8thday.coop